Your hosting account has a built-in tool to install WordPress to any domain that you have added to your hosting.
Log in to your ITEGY account.
Click Web Hosting.
Next to the cPanel account you want to use, click Manage.
Click cPanel Admin.
At the top of your cPanel menu, click Applications.
In the Apps for Content Management section, click the icon for WordPress.
Click Install This Application.
Complete or change any fields, and then click Install.
Once the install is complete, you can log in to WordPress using the domain you chose during setup.
More info
Page Builder
After installing WordPress, you will see a WordPress Setup Wizard the first time you log in.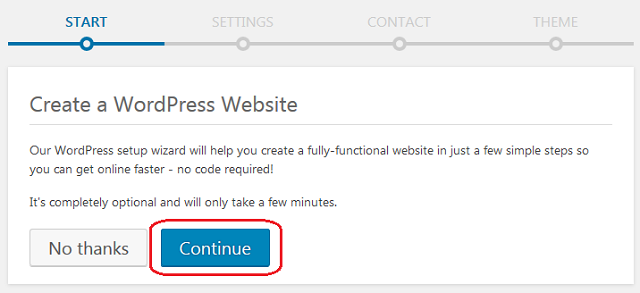 If you want to use WordPress Page Builder for your website, click Continue.
If you would rather use the normal WordPress experience without any addons, click No Thanks.
See our article about first-time WordPress setup for more information.
Next Steps